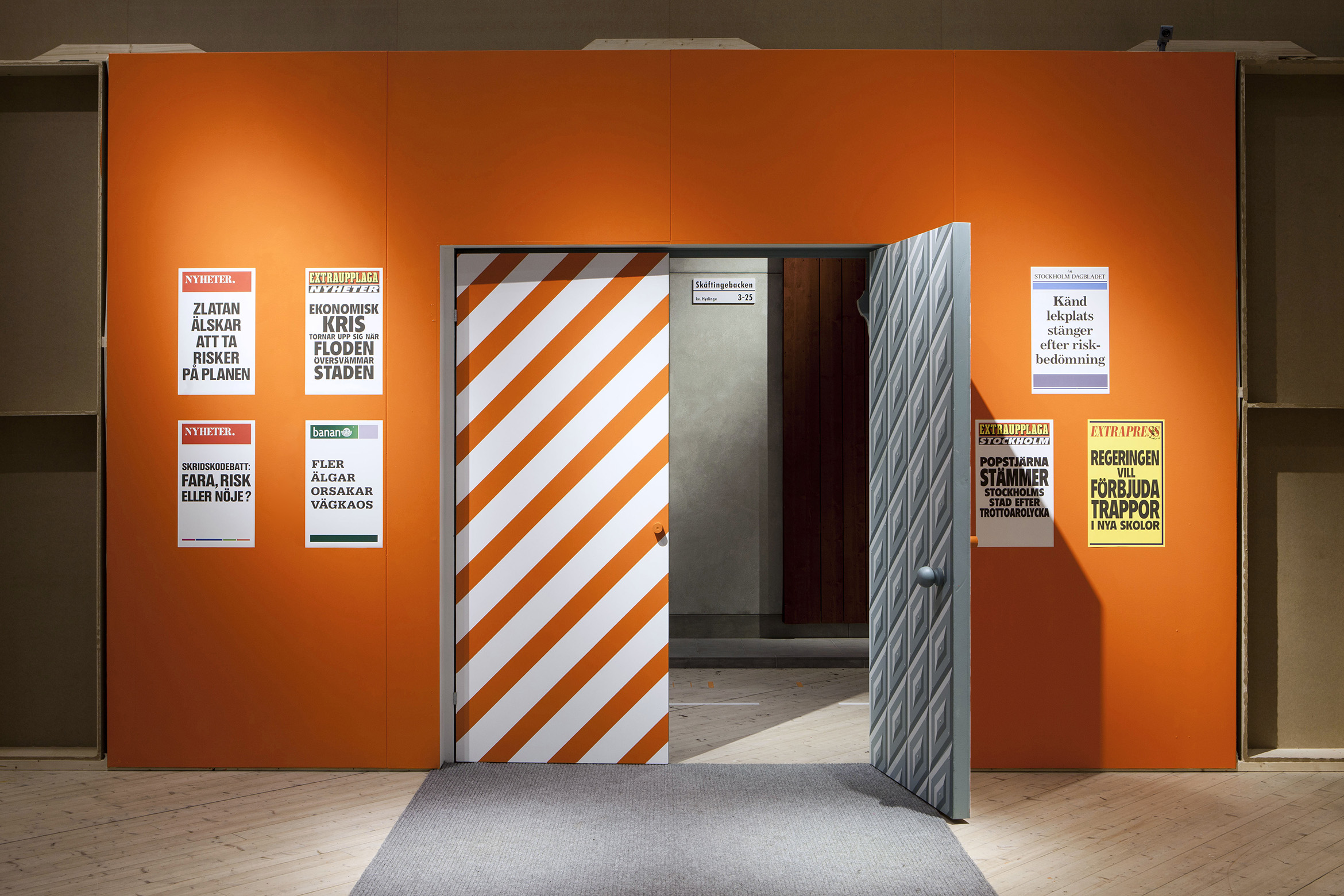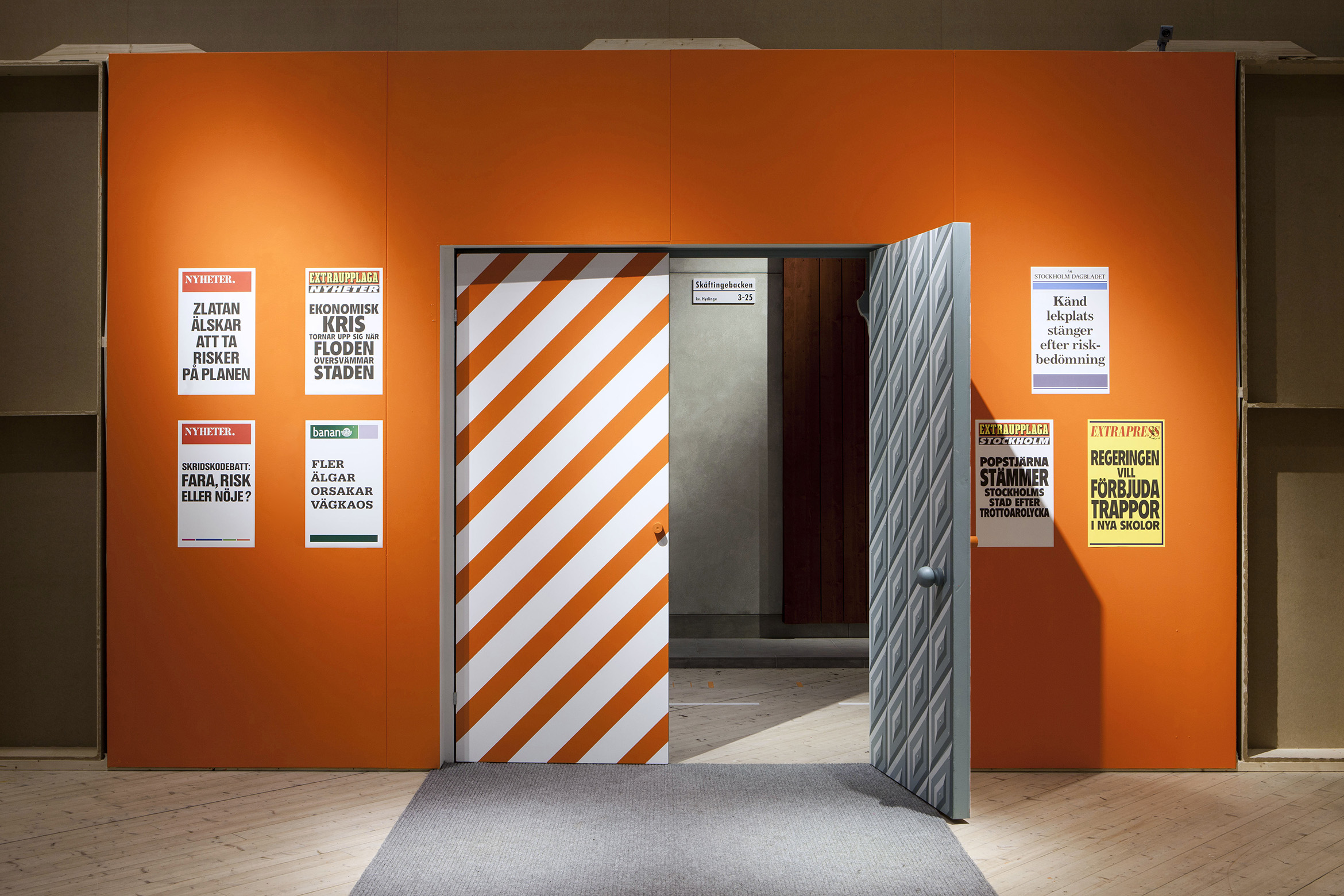 Risk Center
Arkitekturmuseet (Now Ark Des)

A Project by Onkar Kular & Inigo Minns
Curator: Magnus Ericson
Installation Graphics & Guiding Script Brochure: Yun Yu
Scenic Production: Nick Mortimer & Dash Macdonald
Photography: Matti Östling, Onkar Kular, Inigo Minns & Magnus Ericson
Exhibition Catalogue by Martin Frostner & Europa
 
Over the course of three-months, Risk Centre transformed Arkitekturmuseet, Stockholm into a site-specific risk assessment facility and educational performance space. The interior spaces of the museum were reconfigured to form a condensed version of Stockholm city in which multiple micro-environments were designed to allow the subject of risk to be explored in its many pretexts. I was invited by artist Onkar Kular to collaborate on the exhibition graphics and printed materials.