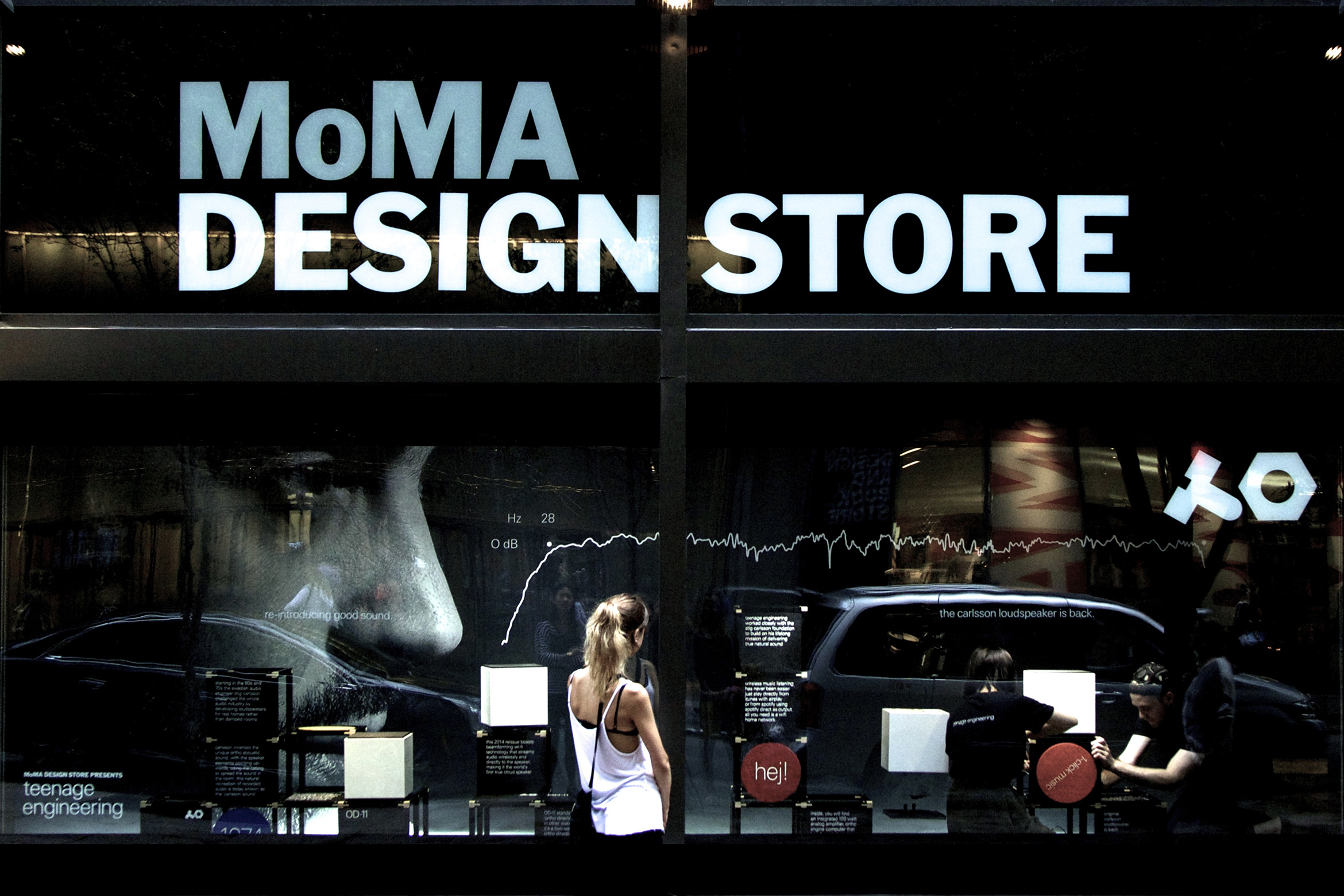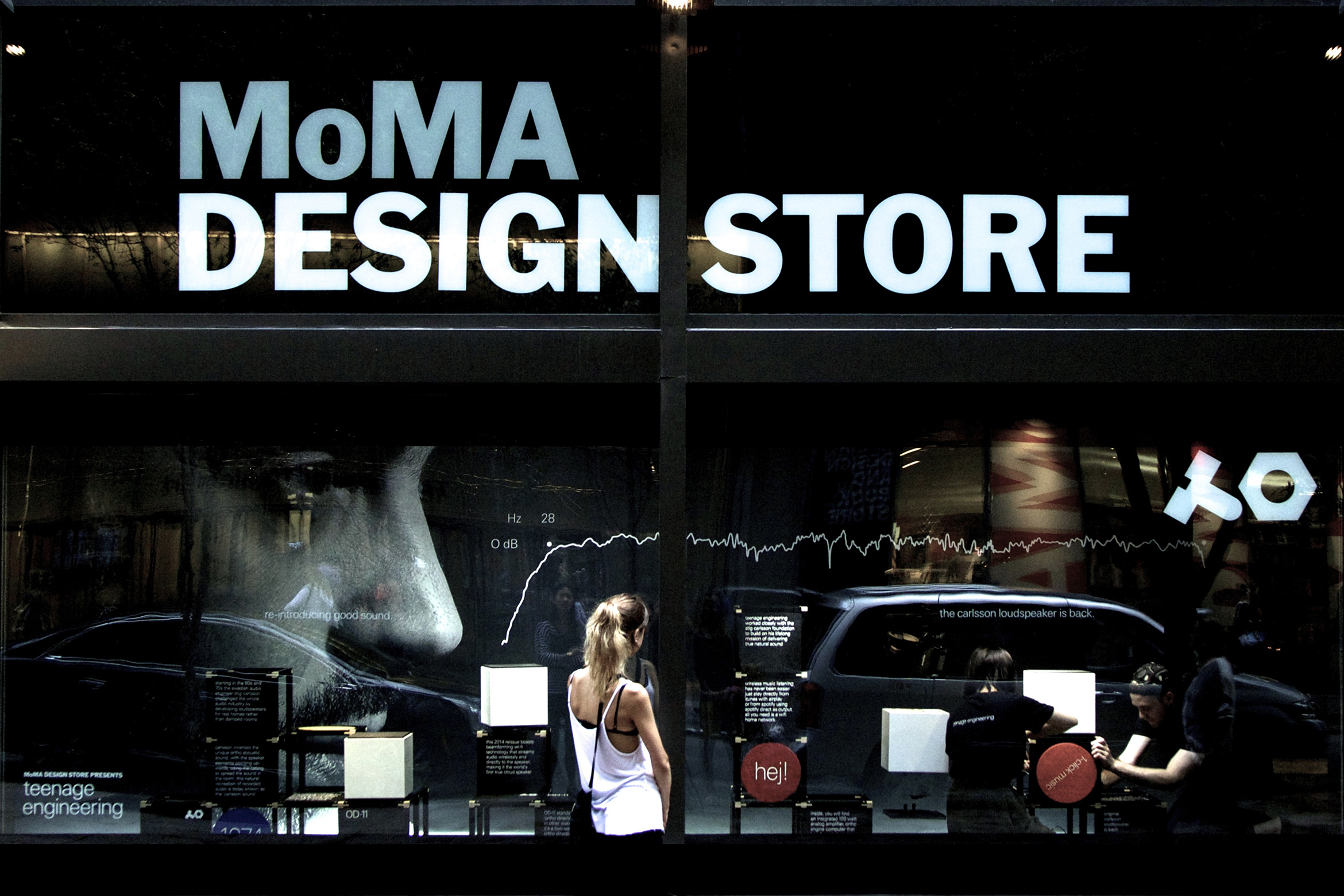 TE x MoMA Design Store
Display furniture, window exhibition, in store POS
 
We were invited to do a window exhibition and place the POS at the two MoMA Design Stores in New York. Inspired by Sol LeWitt's cube sculptures, I designed a modular display and POS system that can be assembled on site easily without any screws, and can be taken apart and shipped with low cost. The display also has built-in turning tables to make the parts rotate. The window exhitbion features the display system, a backdrop, window vinyls and a hand-made exploded OD-11 speaker hanging on fishing lines.